Most travelers associate hostels with their early, adventurous travels at a younger age. Casual travel friendships, parties and a lot of freedom coincide with crowded dorms rooms, snoring room mates and awkward bathroom stories in many travelers memories. Nevertheless have hostels seen a huge push in terms of quality and offer a great budget accommodation option for travelers. Actually really good reasons to consider these accommodations for family trips. But would you stay in a hostel with kids?
Why our world needs hostels
Hostels are places where travelers from all around the world meet. Even if many hostels cater mainly to a younger crowd, you will always meet travelers of all ages. We live in a world where everything we see, hear and learn is in some way adapted to our preferences or rather said profiles. It becomes harder and harder to escape your own communication bubble. We see how easy it has become to manipulate opinions and the way people view the world in vast parts of our societies. That's the world our kids grow up in. That's the world we have to prepare them for.
And while travel per se should be a great way to escape a bubble, thanks to a digital world you can actually travel around the world and perfectly stay in your bubble throughout your trip. Personally, I think hostels are a great way to get out of this bubble when you travel. The mix of people in a hostel is pretty random and so are the encounters you and your family will have.
The more random encounters you have, the more you learn that you don't necessarily have to fear or even hate people with different opinions and cultural backgrounds.
Bringing people together is the best way to teach tolerance. That's why the world and our kids need hostels.
Pros and Cons break down
Pros
Fellow travelers. A hostel is full of them and it's great to share travel experiences and get recommendations and inspiration.
Just as in an apartment you can save some money and nerves, when you cook at the hostel. Most hostels feature a guest kitchen or BBQ area.
Hostels are mainly crowded by young people who are out there to explore the world and have a good time. That creates a young vibe that is much more approachable, especially for school-aged kids. Plus it's more tolerant to kid's behavior.
The design of a hostel is often full of funny and odd details. A great environment for kids to explore and find gems such as an antique gaming console or a TV that is stuffed with books.
In general a hostel creates a smaller ecological footprint per guest compared to a hotel.
Cons
Room rates are not considerably cheaper than in comparable hotels. Sometimes even higher.
Noise. Hostels are mainly crowded by young people who are out there to explore the world and have a good time. Request a quiet room upon booking or at check-in.
The lack of standardization. There are no star categories or any other form of standard similar to the hotel industry.
No family discounts. You're somewhat of an alien in a hostel and usually not really the target audience as a family.
Shared amenities mean less privacy.
Are hostels really cheap?
The unexpected quick answer is: No. At least not for families. It definitely is cheaper and more sustainable, if you are an individual traveler or traveling with friends on separate bills.
Even though many hostels offer private rooms, most of their inventory consists of beds in dorm rooms. This gives hostels a big advantage over other accommodation types. They can cut down the rates for individual travelers. Besides, this makes hostels a lot more sustainable as well, since they basically have the same ecological impact as a hotel, but accommodate way more people.
So the average ecological footprint of an individual traveler staying in dorms at a hostel is only a fraction of the average individual hotel guest, who has a room all by himself.
Staying in a hostel with kids; A good deal or luxury?
Basically for the above mentioned reasons. As a family you share all your expenses and travelling with kids, you always bring travel mates who don't contribute to your travel budget financially. Therefore you end up paying for four persons.
Since families are usually not the target group of a hostel, don't expect a family discount and for obvious reasons most hostels don't allow staying in shared dorms with minors of age. So eventually staying in a hostel as a family will cost pretty much the same as staying in a budget hotel room with an extra bed.
Rooms at hostels are often quite stuffed, but so is a hostel room, once you squeeze an extra bed in.
While your personal space will be equally limited, at hostels you often get much more amenities in the common areas. Often hostels have features that the kids love, such as an antique Nintendo N64, a good choice of board games, pool and kicker tables or simply hammocks that you can repurpose as a swing.
Also there's this special hostel vibe. People staying at hostels tend to be either more considerate with others, glued to their screens and somewhat switched off or simply very laid back. This relaxed atmosphere can add some ease of mind to parents when staying at a hostel with kids. It certainly doesn't mean that you should let the kids go crazy, but you can definitely let them roam and explore independently. And they can certainly do this with more energy and sound than in a rather stiff hotel environment.
Another big plus of Hostels is that they include a bar. Hostel bars are much more fun than Hotels bars and especially younger parents will appreciate the possibility of putting the kids to bed and then be able to have a drink downstairs. Or just hang out, chat to fellow travelers or review the photos of the day over a gin tonic.
In a way often you pay more, but you also get more. So talking in terms of budget travel, staying in hostels with kids is luxury for the sheer fact that you choose to spend more money than in comparable hotels, because it features some perks that you don't essentially need but fancy to have.
On the other hand hostels are very dynamic with their pricing and you can easily get a good deal and book a room in a hostel considerably cheaper than in a comparable hotel.
Pro tip: If you treat yourself to the luxury of a hostel, check in advance whether there is a guest kitchen. Most hostels offer a well-equipped kitchen. Hostels with a good location and good guest kitchen made travelling with and catering for our children a lot easier for us.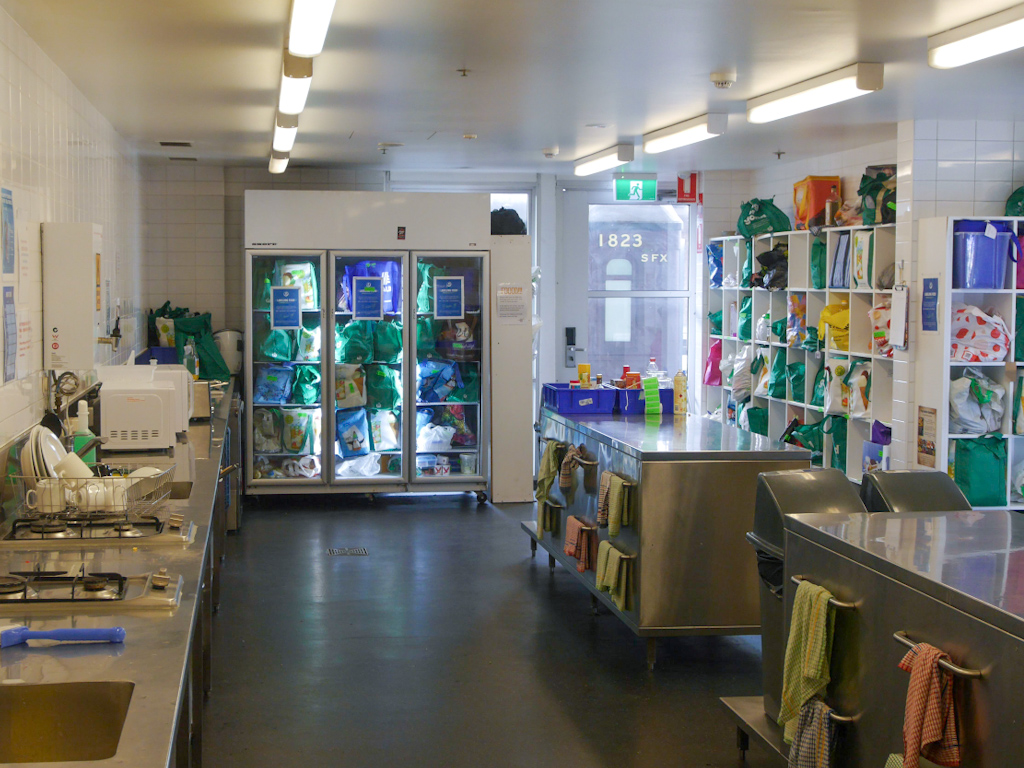 To cook your own meals actually saves a lot of money, as you don't have to break the bank for eating out everyday.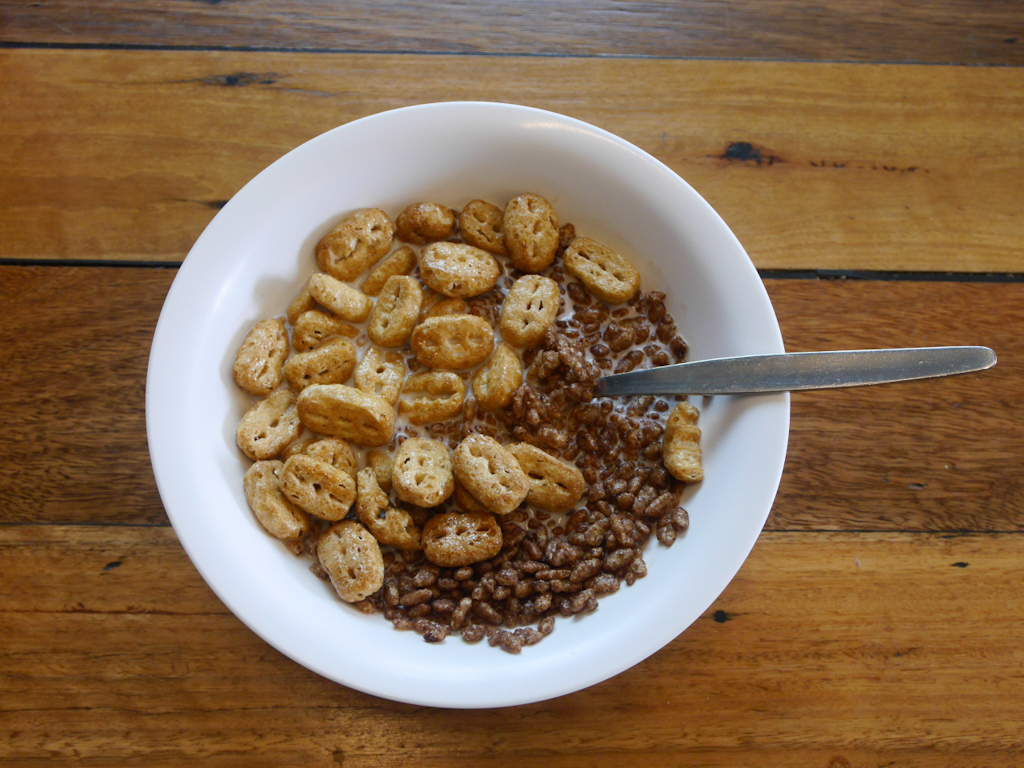 Is it safe to stay in hostels with kids?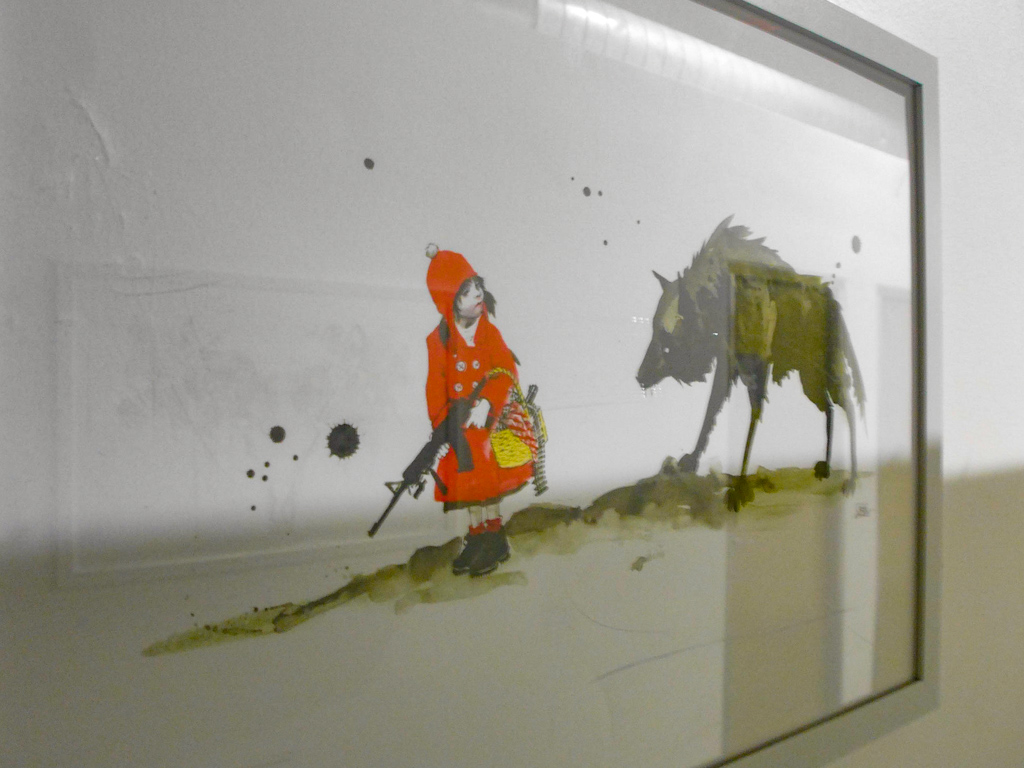 Staying in a hostel with kids is just as safe as staying in a hotel. As mentioned previously most hostels, and I would say the good and responsible ones, won't let you share a dorm with strangers if you travel with kids. So you will most likely have to book a private room. Other than that, there are often more and stricter safety measures in hostels than in hotels. That said, it's for a reason. The before mentioned hostel bars can cause issues, especially with young travelers who overestimate themselves drinking. Obviously this can bring annoyances such as late night chanting or brawling in the common areas and some might try to take the party to their rooms. I have worked in hostels for nearly a decade and trust me there's a lot of crazy stories that you wouldn't want kids to be involved in. However, most of that crazy stuff that happen at hostels happens late night in the common areas, when you as a family would probably be safe and sound in your room.
How to pick the right hostel
When considering to stay at a hostel with kids it is elemental to pick a good one and one that caters for your needs. Other than in hotels, there is no standard for amenities you can expect in a hostel. So you should double check if the hostel features everything you need. Just as with hotels, there's a huge range of hostels that differ in quality, value and niche. As a family you wouldn't book a hotel with hourly rates, neither should you book a party hostel.
Here are some things to look out for when you book your stay in a hostel with kids:
Check the reviews: That's a basic travel advice, but there are some things to note about reviews for hostels especially. On platforms such as Booking.com and Tripadvisor many hostels have a relatively low rating, because the users on these platforms often compare them with hotel standards, also because the review form is laid out as such. You might find the most reliable reviews on Hostelworld.com as this platform is dedicated to hostels mainly and their audience rates hostels by hostel standards. Staying at a hostel with kids you are likely to stand out of the usual hostel crowd. To make your live easier and help accommodate your needs as a family in a hostel environment, you might pay special attention to the staff ratings and reviews. Amazing hostel staff has made the difference for us in more than one occasion.


Check their social media: The last thing you want when you travel with kids is to stay in a party hostel. Those hostels cater mainly to youngsters, stags and springbreakers who want to go wild. Therefore they often pay a little less attention to cleanliness and more on hourly free shots and pubcrawls.
Even if there's nothing wrong with a good party in your hostel when you stay with kids, it makes a big difference if that is really all that hostel is about. Nowadays it can be even more difficult to differentiate between a 'normal' hostel and a party hostel. Platforms such as Booking.com and Expedia have relatively strict guidelines for pictures hostels can upload, so on these platforms most accommodations look very similar. If you want to know what's really going on in a hostel, check their social channels, reviews and community.


Check the hostel website: Many hostels have offers and discounts on their websites only. Plus sometimes they don't have all of their inventory on other booking platforms. So you might discover a family room option on their website only. Also most booking platforms work with template text blocks to describe an accommodation. So it's pretty hard for a hostel to get its personal tone of voice across through these channels. On their own website you can get an idea of the 'personality' of a hostel.


Find a match: There's a vast variety of hostels out there. Since there are many small hostels, often run by passionate travelers, hostels tend to have a strong personality. There are only a few big chains on the hostel market and the standards are not as defined as in the hotel industry, so this personality can be really make the difference. It's a bit it like finding a friend. Trust in your gut feeling and don't book a hostel as a compromise. Finding a hostel that matches you is key.


Look for independent smaller hostels: We have stayed in hostels with 30 beds and even some with more than 1000 beds. Even if bigger hostels tend to be cheaper and often approach families as a target audience, the size will minimize the positive aspects of a hostel and maximize possible annoyances. So aiming for hostels that have a good guest/staff ratio and ideally the actual owners hosting you, will often give you a much better experience. Especially when staying at a hostel with kids. It's basically about the personal connection, that makes the difference.
From time to time we fancy a hostel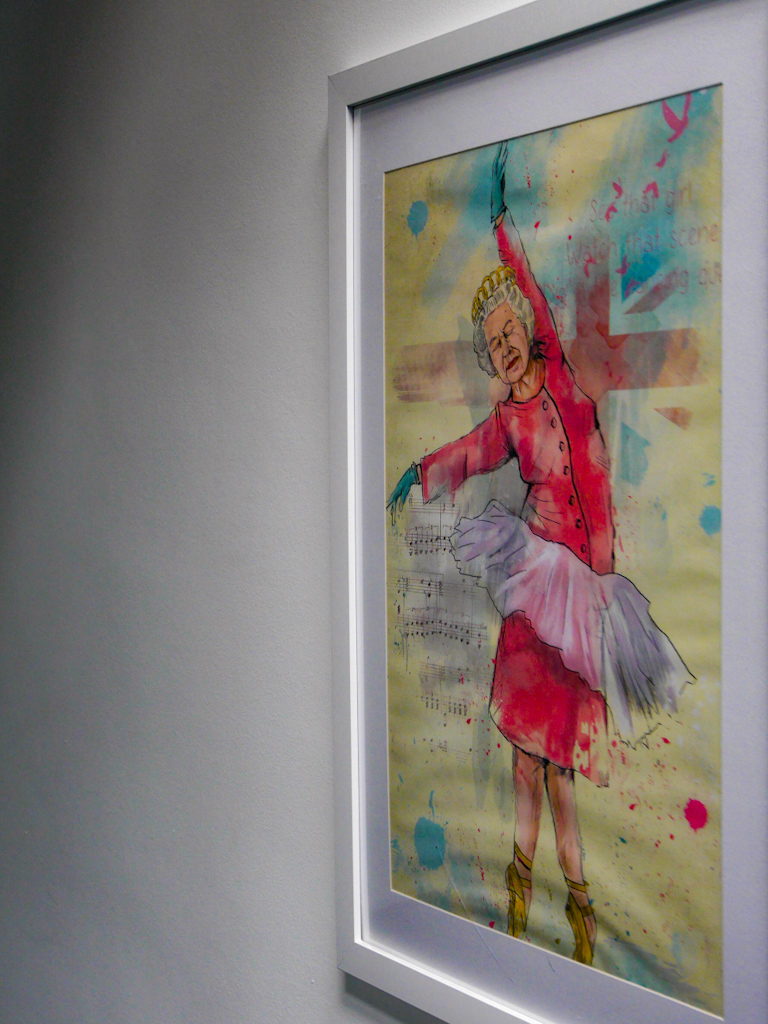 When we travel, we always check hostels as an option. Especially on city trips. Most of the time they are just out of our budget and it ends up being cheaper to get an Airbnb. Yet sometimes we fancy to stay in a hostel and decide to spend the extra buck. Be it for the design, location or because something in their online presence just made us curious. During our Round the World Trip we stayed at 55 different accommodations and only 5 of them were hostels. We've stayed at 4 five star hotels, too. And pretty much for the same emotional reason. We just wanted to give ourselves a treat.
Hostels in Europe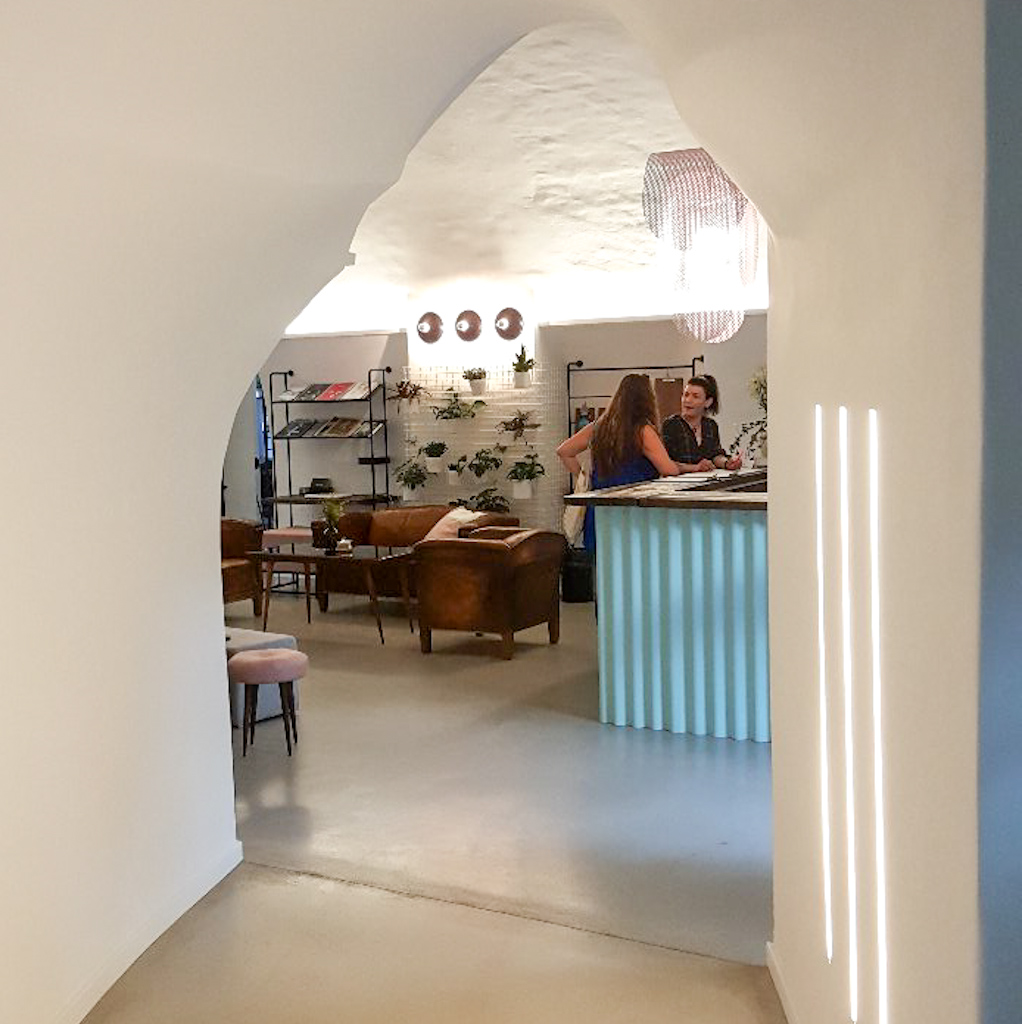 The kids love to stay at hostels. They always find friends, they love to find funny design details and they appreciate the younger vibe. I guess it's because hostels are just filled with life. Something that we often lack in apartments and hotels.
The special atmosphere of a hostel depends on the bunch of people staying and working there. And we have met many amazing people in hostels and shared really fun moments. Especially when it comes to city trips in Europe, hostels are definitely our favorite type of accommodation. Usually they have a better design, are more fun and offer the same or better service as hotels of a comparable price range.
For a post covid-19 time we have already picked two hostels we'd like to visit and purchased vouchers fora future stay. That way we're helping those amazing businesses to get along in these difficult times. Find out which hostels we picked in our Adopt A Hostel post and learn more about the program here.