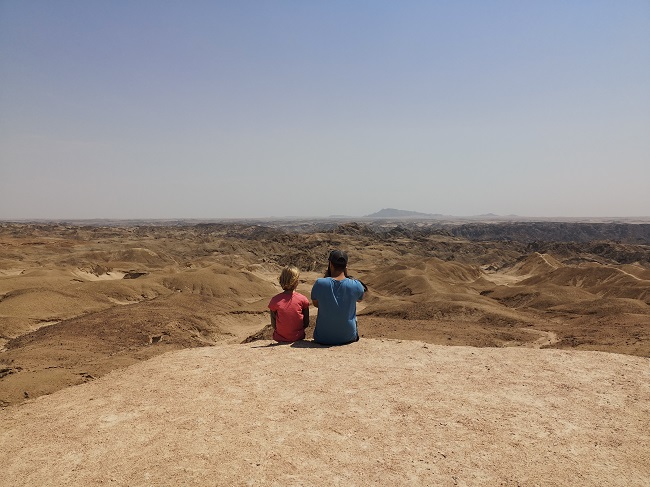 We planned to teach our older daughter Sophia for the eight months of our around the world trip. She wanted to go back to her class after the trip and to support that plan, we had to stay up to date with the curriculum and teaching material. So we had to integrate the main and minor school subjects into our travel routine.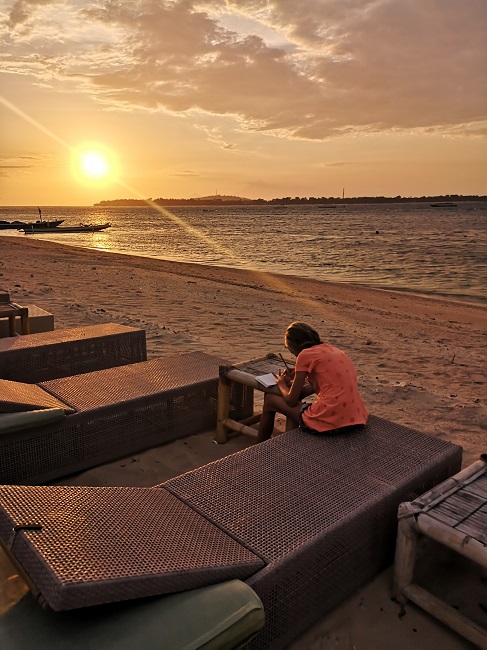 Looking back, it's nice to see in how many different places Sophia worked on her school materials. But it is even more impressive, what knowledge, interests and experiences she took from this trip, apart from the classic school curriculum.
Expanding the horizon
Her horizon has literally expanded. Almost once around the world. We observed both on the trip itself and now, days and weeks after, how much the numerous different environments, the ways of living and the care, the varied food, the most diverse lifestyles, landscapes, structural and spatial structures, climatic conditions and how to deal with them, have inspired Sophia.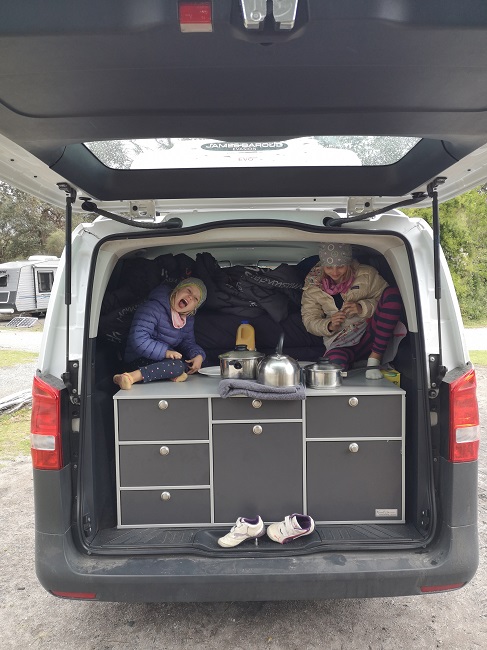 How her plans and ideas sprout, grow and mature along with these experiences.
How our accommodation/our hosts in Tauranga / New Zealand inspired Sophia's visions of the future.
How each and every single roadtrip put to test our flexibility.
How every museum, place, encounter and surrounding left traces and impressions.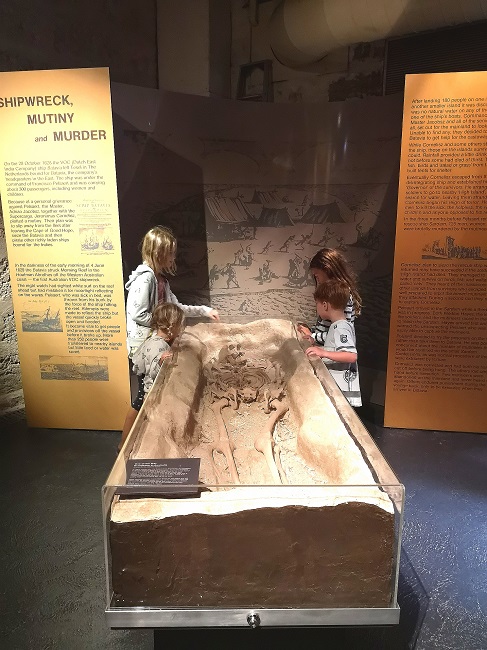 So exciting!
How Sophia's openness to different life models and circumstances grew. How relaxed she just took part in different ways of traveling.
Her glowing eyes when she saw something new, exciting, surprising, got to the bottom of it and drew her own conclusions.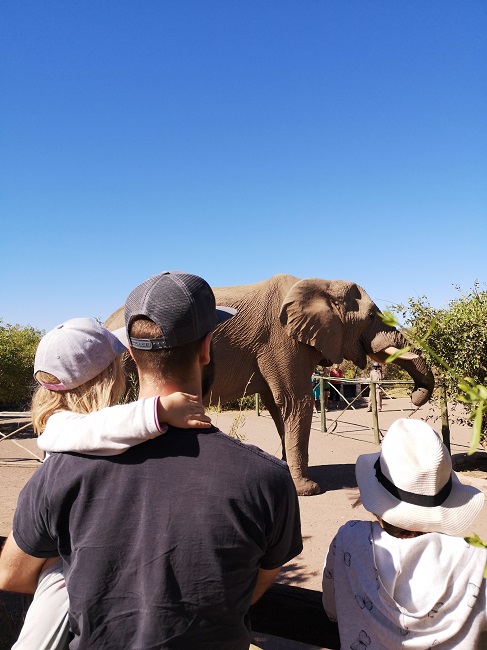 We saw elephants. Passing our car. Not only when we were on safari in the national park, but also in one of the camps. The elephant Jimbo, who just got his breakfast from the bush next to our roof tent.
Apart from our little and snoring girl, Amélie, but otherwise in devout silence, Sophia saw rhinos at the waterhole in Namibia.
We were on a volcano (in New Zealand) and saw some from a distance (New Zealand and Indonesia). We could see the Maori Haka, celebrated Christmas and New Year with our dear friends from Vienna, in a completely different way than usual. And we visited the spot where two large oceans meet: Cape Reinga
Learning something new
We were afraid of poisonous snakes and spiders in Australia, but we didn't see any. What did we learn from it? In Australia there are no poisonous animal around EVERY corner.
Kangaroos hopped past us in Australia. Wombats were looking for edible remains around our car. Colorful parrots populated the trees, loud laughing kookaburras woke us up in the morning.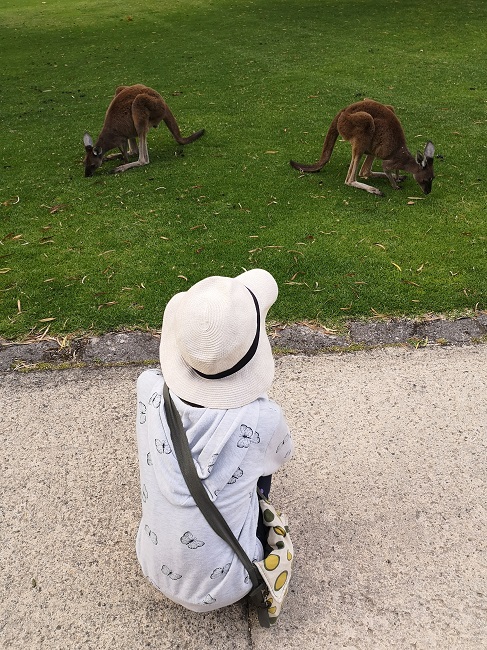 We were snorkeling with sea turtles and colorful fish around the island of Gili Air and spotted crabs of all sizes and colors on the beach.
Sunsets are fantastic and uniquely beautiful everywhere and in every single place.
We appreciate even more what we have here in Austria, since we had salty tap water in the Philippines because there was absolutely no fresh water anywhere on the small island. We saw rice fields, smelled the rice and saw people doing the hard work of harvesting and drying the rice.
Fantasy and Inspiration
In Seoul, Sophia, Amélie and their imagination were able to create and play their OWN kingdoms in the large, spacious and impressive palaces.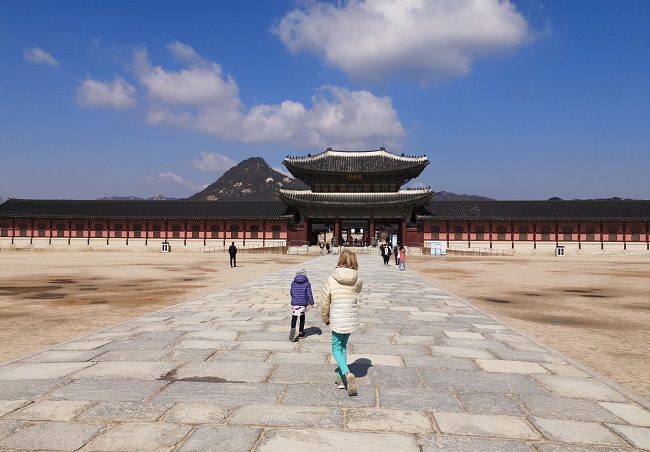 Japan. Inspiration for Sophia's second name: Minami. Japan, with its cherry blossoms, landscapes and incredibly friendly people. With the detailed and beautiful, historic (even with sad backgrounds) and inspiring, sophisticated and ingeniously thought out places. From our "own" four walls, to parks, green areas, gardens and temples. A calmness that felt so good.
In addition to the fifth grade curriculum, Sophia has learned so much in these six months! Six months in which we visited and got to know so many different places. People we met on the way. New friendships. (World)-Knowledge, understanding, interests, open-mindedness. Joy, happiness: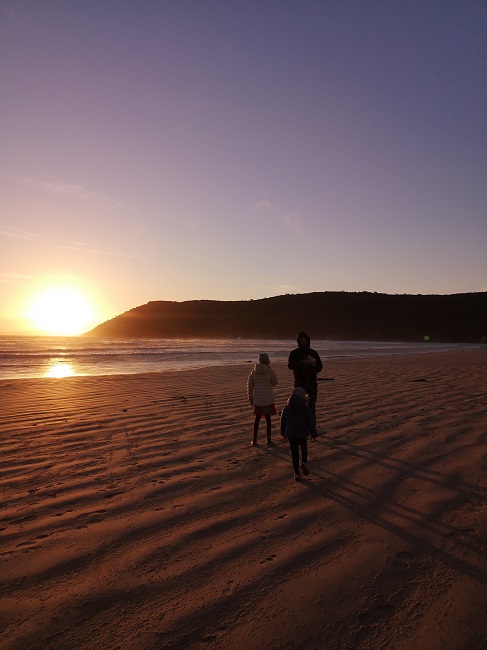 "Ah, I can feel such energy inside of me! With so much luck and happiness! I feel so happy and full of energy! Happiness-energy! "

(Sophia, on the beach in the Wilsons Promontory National Park, Australia)